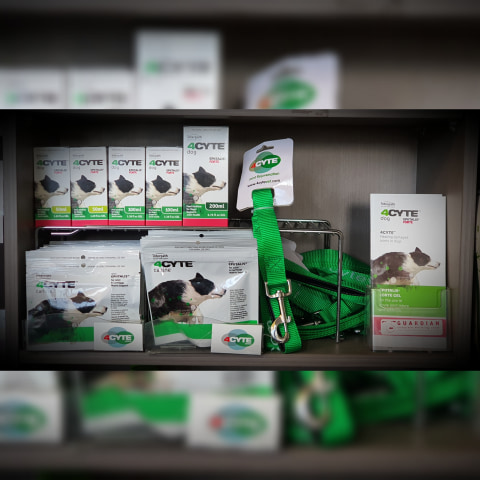 Are you noticing that your pet is getting older?
Did you know there are products that can help and support your pets joints?
4cyte is one of many products which can be used in the aid of supporting osteo-arthritis and managing joint health in horses, dogs and cats, as well as having the ability to help prevent potential joint problems. For animals who are seeming a little stiff with their movements, have been diagnosed with arthritis or even during recovery from surgical procedures, this supplement is an easy addition to their food in either granule or liquid form.
The product contains green lipped mussel, marine cartilage, abalone and Epiitalis. These ingredients are known to have the ability to repair cartilage and they also contain pain relieving properties.
We have an amazing offer for June 2020, until sold out!
We will have on offer, 125g bags of granules available for the price of 100g bags! How exciting is this? Give us a call on (03) 54282805, and speak to our friendly staff
Or for more information on 4Cyte, click the links below:
4CYTE Horse Gel 6PP DL Flyer AUST
Did you know they also have a money-back guarantee?