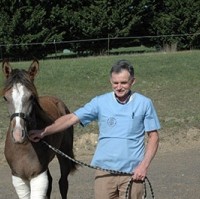 Equine Veterinarian/Mixed Animal Practitioner
Dr James was one of the founding Partners of the Gisborne Veterinary Clinic which was established in 1980.Des has developed an enviable reputation throughout the entire Macedon Ranges region, his service and dedication are unsurpassed to small, large animal and Equine practice. Des has serviced many large Equine Studs with reproductive services and medical skills of the highest level. If you own horses of any type you probably have had Des attend your property or have passed him somewhere on the highway.
Reputations are hard won only after years of application and with results that match.