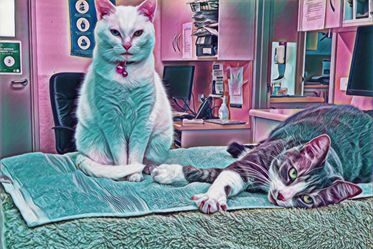 One more sleep until my metro friends can join us!
This sounds super exciting!
Please just make sure you still follow all rules I have in place-
QR check in
Masks on at all times
Use hand sanitizer
One person per animal in the clinic
Maintain social distancing
Pay with card rather than cash when ever possible
Additionally, when you can, please phone ahead for food and medication so we can minimise the time you have to wait inside the clinic. These measures are all put in place to help protect you as well as our staff, so we can continue to operate.
We had a little possum who was saved by a human, after it was found on the ground being attacked by magpies. After a thorough check over by a vet, we offered it some food. It was quite lively and will only be in care of a wildlife superhero for a short period before being released back home.
My new bestie has arrived. Her name is Dr Alex. She will predominantly be caring for horses but you may see her helping out around our small animal clinic.
Harper came to the clinic for a routine procedure. She is  a Groodle (golden retriever cross with a poodle)

Then we had Maple who is also a Groodle who was playing with a friend and came back to her owners with a small wound, so she came into our care to suture this wound.
Lulu the Chihuahua is 6 months old and was also in for a routine procedure.
So with another week gone by, I have soaked up some sunshine, watched the rain and enjoyed the company of many people. I am very much looking forward to my metro friends coming back.
See you all soon.
Love Barry