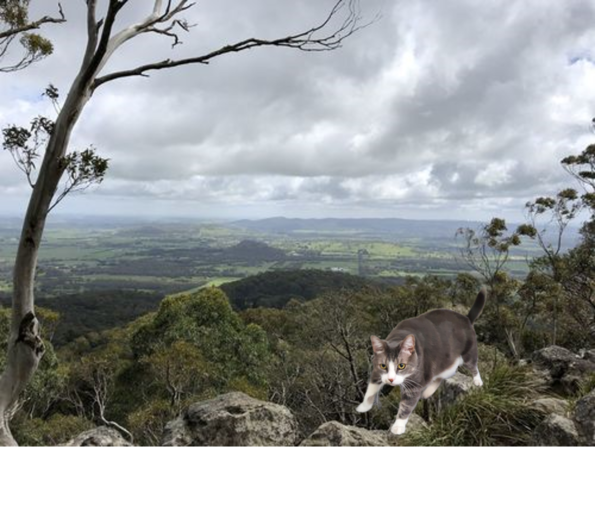 Happy New Year!
As Pearl & I enjoy a getaway on the Mount, the clinic continues to operate. I miss you all and the cuddles you supply. We will arrive back soon.
Our year has begun with extreme heat, storms and the continuation of COVID 19 restrictions.
With the health and wellbeing of animals being the clinics priority, my humans endeavor to have their care and treatments continuing as normal.
The humans are still waiting on many food products that have been delayed with importation, if you normally require a Hill's prescription food product, please speak to my humans at the front desk to help find an alternative in the mean time.
To commence our day stays, Marceline the rabbit joined us. It's important for rabbits to continue eating, even when they are due for an anaesthetic, to help their digestive system to continue moving.
Marceline was a little wonky on her feet after her anaesthetic, but once she gets back on her feet properly, she gets to indulge in a banquet of deliciousness
Suki the Maltese terrier came in for a teeth clean. She just wanted cuddles so it became a task to photograph her for my blog.
Our online booking system has been temporarily disconnected while we get some glitches fixed. You can still access account details online via our website, but until the bugs are sorted, you will still need to schedule all appointments through our reception staff.
We are expecting the grass seeds to begin arriving soon. Make sure you check your furry family members incase they have started making a collection between their toes. If they keep scratching at their ears, they might be hiding some there too.
With thunderstorms forecast (yet to arrive in our local area), make sure all your fences and gates are secure. For all inside pets, make sure there is a safe space for them to feel secure. Other tips can be found on our website: https://gisbornevets.com.au/anxiety-during-thunderstorms/ 
And that's all from me this week. I will see you all upon my return to Gisborne Vet Clinic.
Love, Barry.