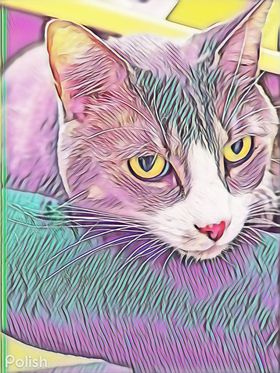 I know, I know….. slacking off again. But to my defense, the lack of fingers makes it impossible to type and my human helpers have been under the pump, making sure the animals' health is a priority.
We have had many different cases come through in the past fortnight. We have had an emergency caesarian which we even had our reception staff assisting with the delivery of the pups. Jewel is a great mum! And her belly was home to a large litter for weeks before the arrival of her babies-
We have also had a few of my friends (dogs and cats) going out on adventures and then unable to find their way home. Thankfully, most of these visitors had microchips so we could find their family quickly. Unfortunately, not all our adventure seeking pals have their microchip details up to date so it takes them a bit longer to get home.
If you would like to check if your pet's microchip is registered or up to date with details, you can log on to the website associated with your registration, or pop in to the clinic and my humans can help you check this.
www.petaddress.com.au – This address will help you identify which data base you are registered with
Databases:
https://www.rasnsw.com.au/animal-registry/ – Australasian Animal Registry
https://car.com.au/  – Central Animal Records
https://www.homesafeid.com/ – Queensland Database registry
https://www.petsafe.com.au/ – New South Wales database registry
https://www.globalmicro.com.au/ – New South Wales database registry
These gorgeous friend of mine is a known adventurer. Although not microchipped, he is known to the council rangers so was able to be returned home.
We had Dakota and Montana in.
Dakota is an 8 year old American Staffy, who thoroughly enjoyed her cuddles from Dr Holly. Her New sister Montana hung out with us on the same day for routine desexing.
And Pearl helped keep the tables warm for our patients.
And she also assisted with making sure our oxygen tank was suitable for use, and kept warm.
And that's a wrap. Have a wonderful week. See you soon.
Love, Barry.