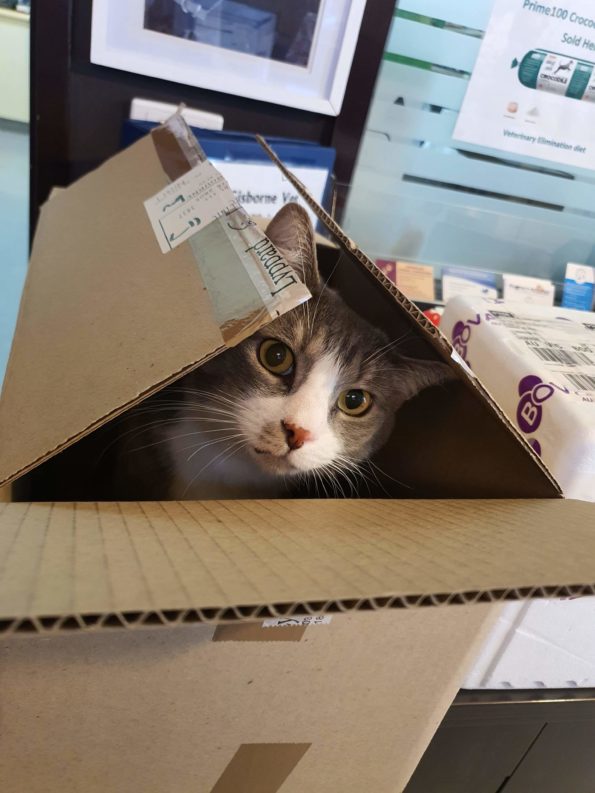 Hello to all my favorite people!!!
So as you all know by now my family and I are now running consults with your pets only and having all you beautiful people stay out side.
We have set up a 'IN' door for your fur children to be collected by one of the Nurses (which is the Staff Door) This is also where we will hand over Medication and Food that you have pre-ordered.
Once your pet has finished with the Vet, the Nurse will then get you to meet at the front door marked 'OUT' door and will get payment.
So for a bit of fun this week I tried out a new hair do. What do you think?
The Nurses thought it was funny but I don't think the hair style was for me.
News in the Clinic:
Dental Month is well underway with lots of dental procedures and pets owners learning about their pets Dental hygiene.
Out in the field:
Our Vets will generally have a Nurse that is able to help assist them. They will ask you to then stand at a distance, we also do ask that you all wear masks when we are visiting your animals on your property.
Vet Case: Equine
Rocky a Standardbred is being treated by Dr Jemma Browne and Farrier Jesse Anderson for a fractured coffin bone (also know as the distal phalanx or P3)
Equine Dental Month:
We are have a Birthday special for the month of August with Dr Jemma Browne
Give us a call if you want to take advantage of this amazing Special!!!
New Cruciate Stifle rehabilitation program Booklets have arrived! Wooo!
The Vets and Nurses are very excited to have these to be able to hand out after we do surgeries.
When life gives you lemons… Play in cardboard boxes!!!!
Purrfect box to play in hehe
Animals that came to visit:
This is Ricky, he is a Murry River Short Neck. Look how itty bitty he is!
Did you know that they can get up to 30cm in length and can live to 30-75years old!
Little Ricky here has a lot of growing to do.
Here are some other fur children that came to visit.
Our new consult room is well on the way.
This week we had the Plumber and Electrician out hopeful I will be able to show you more soon!
I hope everyone is staying safe and has a lovely rest of the week and weekend.
More adventures to come!
Love you all
Barry and Pearl xx