I'm Back!!
Best Holiday EVER!!!!! Pearl and I had a lot of fun exploring. We did bird watching and horse watching, they were running around in the paddock. I found the best spot in the aviary, on top of the shed! best views ever!
When Aunty Tania tried calling me to come down for dinner, I'd just pretend I couldn't hear her! hehe We look forward to our next holiday!
Postcard from Sparky:
"This week more gardening! Mum wanted to chop wood. So I have promoted myself to project manager supervisor of wood chopping! So much fun climbing logs and being outside in the fresh air. I hope you and pearl had a fun holiday too! Love Sparky"
Back at GVC We have had a few patients in hospital today!
John Millie
Boomer Jessie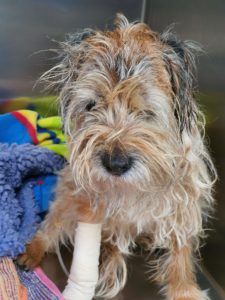 Clementine
We even had a few wildlife being seen by the Vets.
This is Beautiful Yellow tailed black cockatoo, he has been very noisy! He is on his way to one of our amazing wildlife carers this afternoon.
It has been a busy week so of course I have had to have lots of naps!
Look forward to updating you all next week!
Love Barry xx