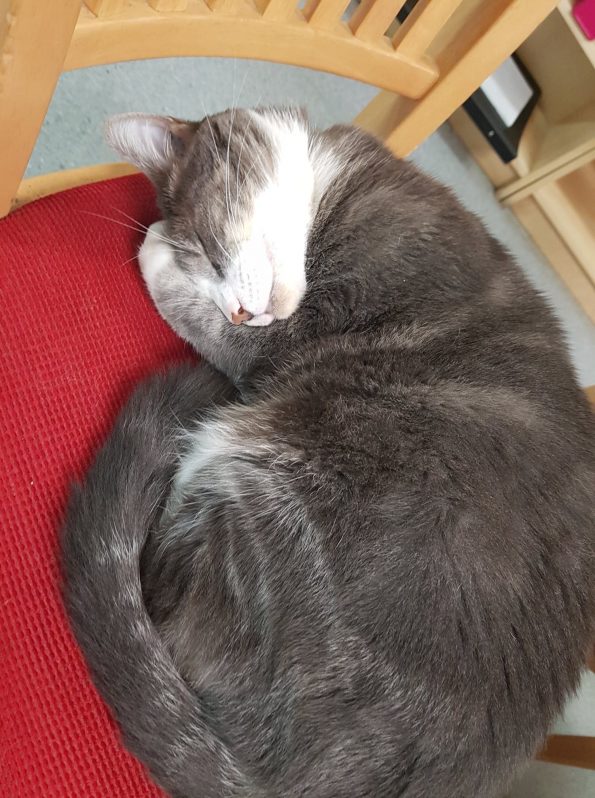 Another exciting week at home!
I hope everyone has been staying safe with all these fires and smoke around. My Humans here have been not letting Pearl and I outside with all the smoke. We did sneak out yesterday morning but we decided that they were right and it was much better inside! (I found a comfy spot on the kitchen chair! Pearl claimed the nice warm spot on surgery table – She likes the warm heat mats)
My human nurses have been organizing fundraising for people and wildlife affected by all the fires. They have decided to support Zoos Victoria and Blazeaid! We have buckets for donations on reception deck (they are next to my drinking bowel – The bonsai tree)
Nurse Mel missed her shift last Friday and Monday I was wondering where she had been. I found out Tuesday that she had been helping fight fires in Gippsland. I used my mind power (and my charm of course) and got her to write me a report on what she got up to.
Report from Nurse Mel: "I went to Gippsland as part of Strike team 1508. I am a member of Coimadai Fire Brigade. We traveled to Bairnsdale then were tasked to Swifts Creek and then Omeo. Our brief was to save vital infrastructure in Omeo and protect assets from expected fire impact. We were very fortunate that the weather was more favourable than expected and the town was not impacted. It gave us the opportunity to spend time consolidating containment lines around properties with Forest Fire Management Victoria and other CFA members. We spent time at the Cobungra Cattle Station working with local land holders Bruce and Tanya to ensure their property was safe and we were ready to respond to any fire that may arise during the lightning storm. During our stay in Omeo we were looked after by the amazing staff at the Hilltop Hotel and Pub at Omeo. The staff there, Mel and Amy were fantastic in having meals ready for all the firefighters and ensuring we had hot showers and beds at the end of a long day. The experience was overall a positive one."
I'm very glad that nurse Mel was able to help so much, but I am happy she is back now to love me and give me cuddles!
Stay tuned for exciting news….. Gisborne Veterinary Clinic Director's have been formulating a plan for a donation to help out some of those poor humans and animals going through tough times in the fires. I have been apart of these meeting but I cant tell you too much yet! I will tell you all the updated gossip next week!!!
See you all next week,
Love you all!
Barry and Pearl xx