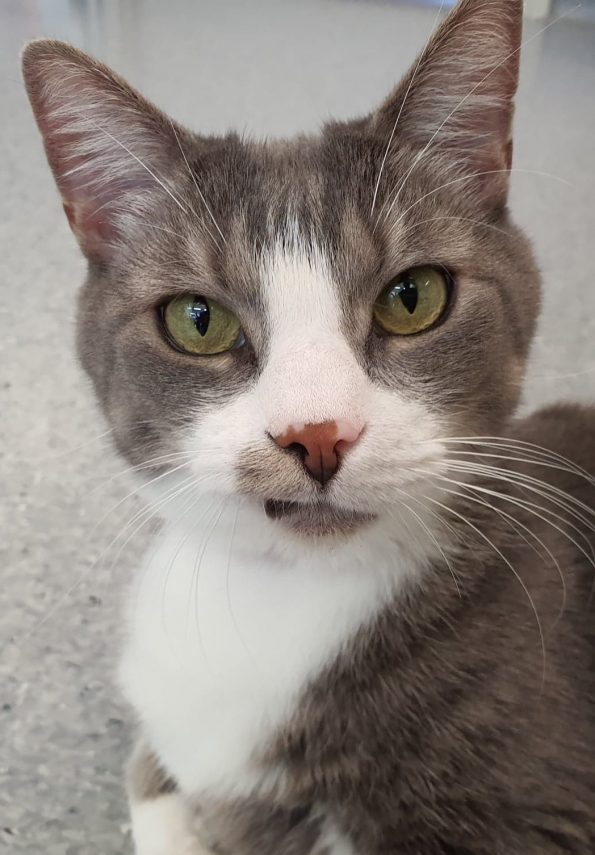 Hi everyone,
I've been busy again this week, as usual, greeting everyone coming to the clinic. We have had some extra humans helping with the technical upgrades. Due to being a cat, I can't fix everything, so I have to outsource some things. I unfortunately missed my photo opportunity with these humans but they were good company.
On top of of weekly updates, I thought I would start taking you on a tour through my home. This week I will start with my reception area. I know most of you have been there but that doesn't mean I can skip it.
This is my seating area, as demonstrated by "Tara". Normally I only allow humans and cats on my seats, but on the odd occasion, I allow the friendly canine.
This is where I allow the toys to be placed-
This is where I sample food-
This is where I allow the equine stuff-
These are the materials that the humans believe keep our mouths healthy, your home clean and of course, some extra treats (I love those liver treats!!!)
And I didn't forget the human babies. I have a small collection of goodies to help entertain them while you wait.
We have an assortment of worming and flea treatments. I am currently on advocate myself.
Next week I will guide you through my consult rooms and pathology area. But let me know if you would like to see something in particular!
In the mean time, Kalinda has been getting the final pieces together for our raffle. The equine prize is now together-
Sparky has been keeping us company. She's fun to play with when I'm in the mood for it, other times she has to stay in her mum's office space-
My human friends like to bring their other contraptions in. They call it "being healthy". Not my style.
The humans have been using some sort of ancient machinery-
And we have also had some pretty chilled out dogs-
Then at the end of a big week, I find a resting space-
Love to you all, have a great week.
Barry.