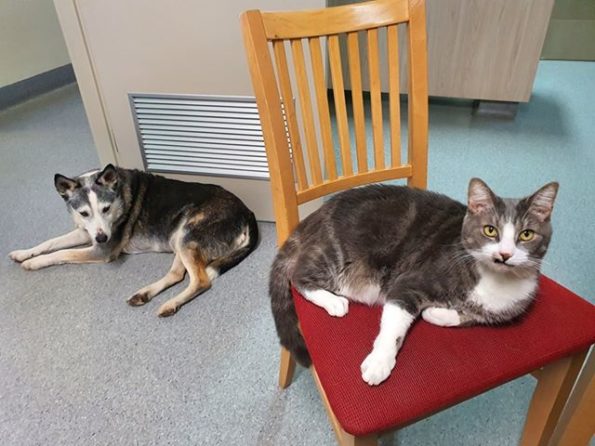 So, with another week of lock down for some, how are you all coping? Although I still see a few humans coming through the clinic, it was hard not seeing you all on the previous lock-down so I completely understand that it is hard on everyone. Pearl is in the process of making an activity for everybody to help keep you all entertained. Keep your eyes peeled.
Over the weekend, I supervised my consult rooms being painted
My friends who have popped into the clinic have seemed to be enjoying their visits.
We had some fluffy patients in. Well, Crystal isn't as fluffy after her hair cut but looks just as amazing thanks to Nurse Amy
Some of the humans are preparing the clinic for "Dental Month" coming up in August. There will be some special deals involved. This is exciting!
Dr Dieuwerke & Dr Russell have been busy with surgery
And I have been hanging out in the lunch room with my humans. The lunch room smells divine!
And that is another of my weeks adventures. Have a great week and see you all in 7 days.
Love, Barry.