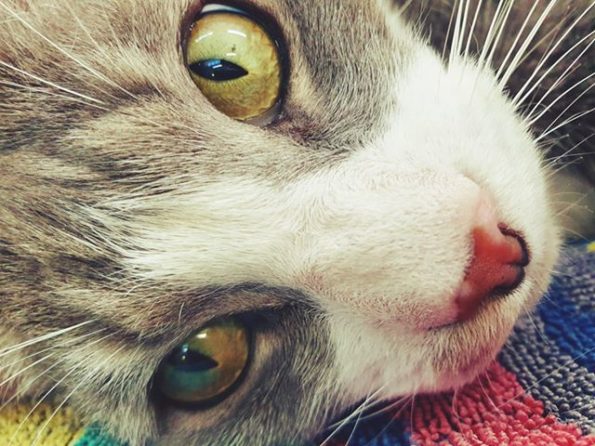 This week we saw Dr Charlotte complete her last shift before commencing her maternity leave. A new human on the way! We are all very excited for her. A little girl will be on her way into the world very soon.
We have also seen some new nurses starting with us (and some old ones returning)- Toni, Cass & Erica.
Our patients this week have been amazing, sometimes all we need is a cuddle. Nurse Tanya enjoyed her time with this little guy, Bruce. I think she likes chihuahuas more than she lets on. It sure is different to the rottweiler she has at home
Pearl and I were having a great chat with Bruce.
Pearl has also been getting herself into some odd positions. We thought she was wanting a bath after jumping into the sink
And Ben has been looking for warm comfy places to sit. Too bad he doesn't know how to get into the basket. Warm laundry straight from the dryer is one of my favourite spots.
We had Barney visiting us for a dressing change after an incident which resulted in a leg fracture
Bear came in for a check up on a sore leg.
Here is an updated sneak peak at our new consult room:
Dr Des is back on board after some time away due to COVID-19. 100% back into the swing of things and out helping the horses. That certainly is his happy place.
I wish you all a happy week. Stay warm.
Barry