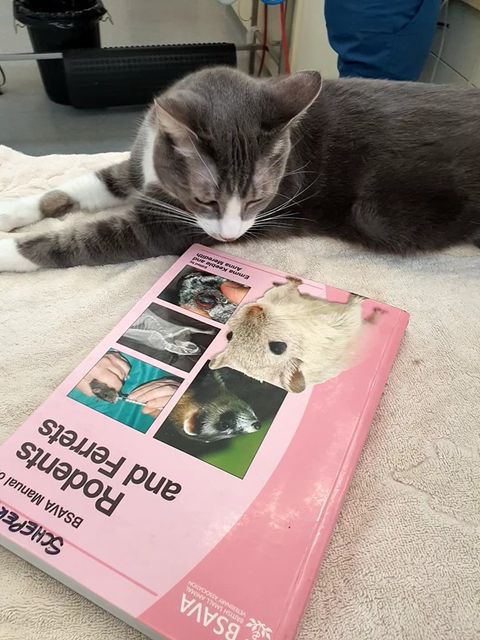 I know it's a little late but Happy Father's day to all the special humans out there. Your fur-child knows how special you are to them. I hope you all had a wonderful time celebrating the day.
My adventures around the clinic have included a handful of wombats. Our amazing local wildlife carers have been making sure these creatures are comfortable. Dr Jane and new nurse Toni helped our visitors this week
And s tiny little ringtail possum dropped in. This little girl is now off in care of wildlife volunteer carers.
Dr Dan continues his bandaging artwork. Cassie is the lucky patient. After a big surgery, Dr Dan is caring for Cassie during her revisits
Nurse Emily's cat came in for some teeth cleaning. Doesn't Twiggy have a beautiful smile?
And the wonderful Lola also came in for a dental procedure
And some of our other patients over the past 7 days
Dr Rohan attended a horse who bit off more than he could chew. Luckily, Dr Rohan had the right tools to complete the job and the stick was out in no time. Now for recovery.
And my final news for this week, is the sad news of Dr Telisha finishing up at my clinic.We have had some great adventures together. We have played games, had many cuddles. But now, it is time for her to start a new chapter in life. My team and I wish her all the best in the future. Good luck with your new venture Dr Telisha.
See you all again next week.
Love, Baz.