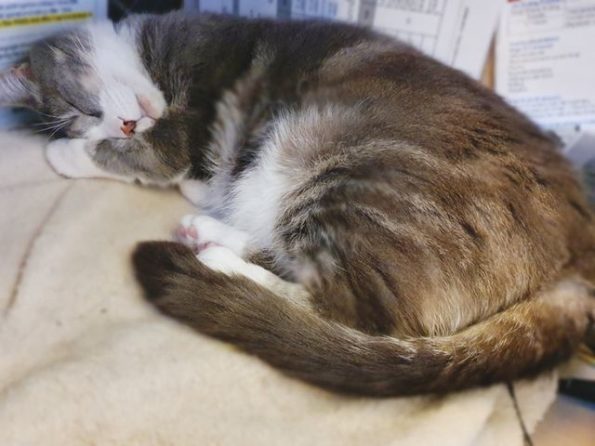 Hello, my friends!
We started our week celebrating a couple of birthdays (Dr Rohan & Manager Travis). And what's a birthday without cake? My humans sang their funny song (some in tune, some out of tune).
It seems as though this week has made a few more people happy with the local areas easing some restrictions. With most limitations still in place, we are still working with our closed door policy. This may change in the coming weeks so I will keep you posted with updated protocols that my humans coordinate. Please call my humans upon your arrival to the clinic with the current protocol.
Here are some of my visitors from throughout the week
Humphrey went for a hair cut today. I must say, his groomer did a nice job! He looks like a different dog.
Pearl and I have spent some time snoozing the day away while the humans work. Just saving our energy for when we get to see you all again
The wildlife critters have been keeping quiet so I don't have a weekly wildlife picture for you. There is no doubt we will have a visitor soon enough.
My week has been on the quieter side, hence the sleeping. So with more excitement due in the next 7 days, enjoy your freedom. See you all again soon.
Love Barry