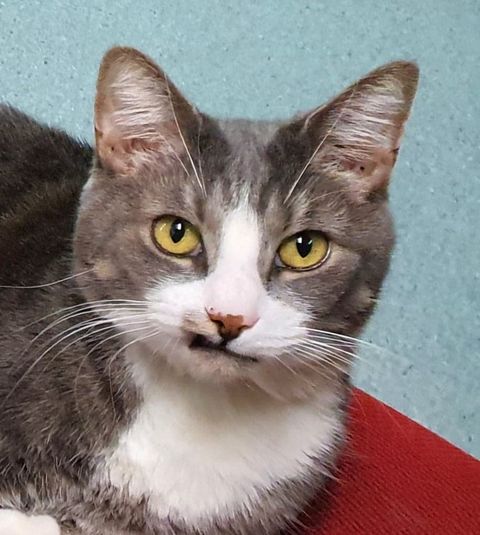 Hello!
And welcome back into the clinic (with limitations)! I am so happy to see some more humans again from within my walls! It feels a little strange but I like it.
The humans are once again getting used to my new protocols but they certainly are enjoying the return of human interaction as much as I am.
The update for our clinic restrictions are as follows:
The front door will remain locked
Please call upon arrival at the clinic. Our reception and nursing staff will inform you of when the vet is ready for you and they will open the front door.
Please use the hand sanitizer in the airlock at entry and exit of the clinic
Food and medication collection will be available at the "Star" door
Continue social distancing when inside the clinic or waiting outside
For regional area humans- One human per pet allowed into the reception area
Metro residents will still be asked to remain in their car during their pets visit- a nurse will collect the animal from you at the "Star" door and the vet will communicate via phone call. Metro residents will still have to abide by tougher restrictions. The portable eftpos machine will be brought out to you to organise payment of your consultation
If you have children attending with you, unfortunately they will still need to remain out of the clinic. We can complete your visit via phone call
Nurses will assist vets to care for your animals during their check-up in the consult rooms, the vet will communicate with you in our larger space in reception
If you have any questions about attending the clinic, please call my humans.
Further behind the scenes, Dr Dan has been caring for his patients and brightening their day. Lilly had some colour added temporarily
Nurse Kim couldn't resist a cuddle with little Ruby
And there's always plenty more adorable pets coming in for visits
Sparky has been working at our Riddells Creek Clinic, keeping the stables clean and tidy
And then back to her spot at my clinic for a rest after a big day
One of our recent patients was Oscar, the Jack Russell Terrier. He had a stone blocking his urethra. Dr Russell and Dr Dieuwerke found the stone and removed it.
Pearl has been taking charge in the meetings
And as of next Tuesday afternoon, Nurse Emily will be starting a trial of our nurse consults. Each Tuesday from 3:00pm to 6:00pm, Emily will help animals who require a variety of check-ups including nail trims, emptying of anal glands, suture removals, checks ups after teeth cleaning and discharging patients from our hospital.
What a week of excitement!
Have a wonderful week and I will see you all in 7 days for another weekly update.
Love always,
Barry