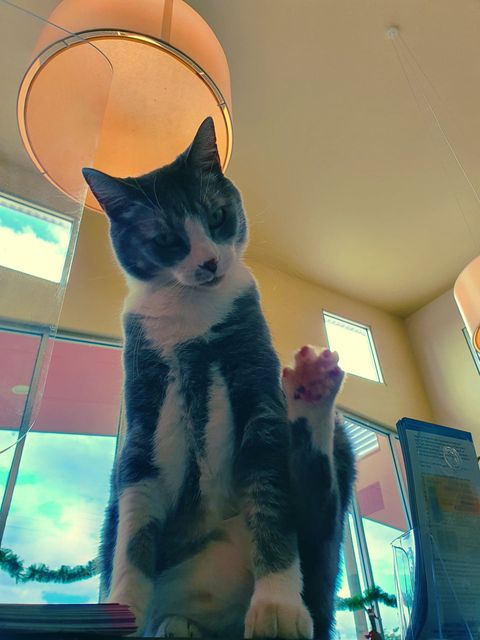 1 more sleep until Santa arrives!
The humans drew the raffle this week. Congratulations to all who won a prize. There will surely be some happy critters! New fluffy beds, big bags of food, toys galore! They didn't forget to add in some things for the humans though- vouchers for local shopping, chocolates (although I am not too sure how good these chocolate things are, the humans consume them here regularly so I guess they must be pretty good).
I also have myself a new set-up in reception. So comfortable!
We had some last minute toys arrive for Christmas purchasing.
This week I sampled the Royal Canin Satiety. I really liked this one. The humans have added it to my own cupboard for me to have for breakfast
Meaghan and Sparky were very busy this week. But always happy to spend some time with me.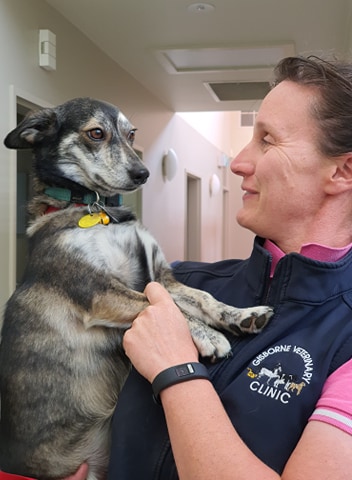 Pearl wasn't allowed to sit on her regular heat mat because it was occupied by the patients. So the humans gave her a cool hut. She loved it!
Princess came in for a quick teeth clean just in time for Christmas.
Baxter hung out with us. He was feeling a little under the weather.
Lotus was sedated to make sure he was nice and comfortable for his x-rays
With the public holidays arriving, the humans will be having some special family time as I am sure you all will be too. This means that my clinic will be closed over the public holidays- Christmas day, Boxing day, Boxing day Public holiday and New Year's Day. During Christmas Eve and New Year's Eve, we will still have some human help for animals in need of assistance but emergencies occurring over the public holidays will need to be directed to emergency clinics that will still be remaining open for service during this time.
We will also be closing a little earlier tonight to help the humans get back to their families for Christmas.
Over the Christmas period, I will open the clinic with the following hours:
Christmas Eve (24th): Open until 4:00PM. After-hours service available
Christmas Day (25th): CLOSED, no after-hours service
Boxing Day (26th): CLOSED, no after-hours service
Boxing day public holiday (28th): CLOSED, No after-hours service
New Years Eve (31st): Open, No after-hours service
New Years Day (1st): CLOSED, No after-hours service
For Emergency Veterinary Care during our closed periods:
Small animal services:
Advanced Vet Care (Kensington): (03) 9092 0440
Animal Referral Hospital (Essendon): (03) 9379 0700
Large Animal Services:
Uvet- Melbourne University : (03) 9731 2268
Ballarat Equine Hospital: (03) 5334 6756
Bendigo Equine Hospital: (03) 5448 5331
I wish you all a happy and safe Christmas. I will see you all next week for my last entry before the new year begins.
Time for me to head to my holiday spot.
Lots of Love, Barry.