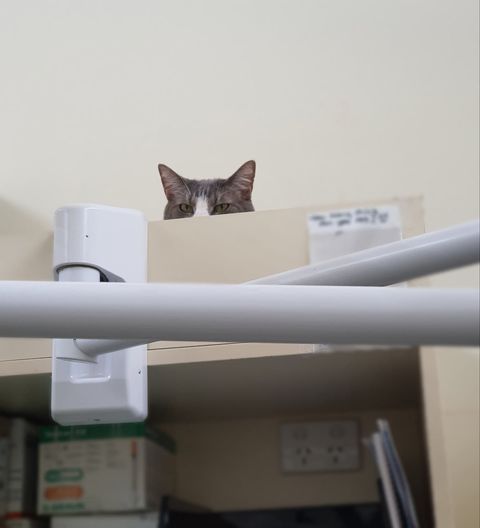 It has been a busy week once again. Our appointments have been filling up so quickly. With Dr Dan & Dr Jane on annual leave, and Dr Des James also on leave, the team has been working super hard to fit everybody in. Next week should see the team back on board, though Dr Des will still be limited to the appointments he has. Equine receptionists Kalinda & Lucy will be scheduling all of his work in the coming weeks. Dr Rohan will be going on leave as of Monday. I bet his time off won't be as good as mine was. But it will be a well deserved rest.
Pearl has been an amazing supervisor this week. With Manager Travis having this week on leave, Pearl has stepped into the manager role to make sure everyone stays in line.
Maddy is still learning her way around the clinic but enjoys everybody's company
Our patients this week have been a plenty. Eddi popped back in for a dental procedure
Daisy also came in for a dental procedure.
Kaia came in for a routine procedure. In and out on the same day. Home for some cuddles with the family
And just for a little bit more dental work, Rex also had his teeth cleaned
Jelly bean came in for desexing
Dr Candice has a soft spot for cats. She gets quite excited when she has cats come in for a visit. I am so glad to be a cat.
I have also been making sure the reception area is kept comfortable. Watching out for anything new.
And on that note, I will keep my eye out for your visit. See you all soon.
Lots of Love,
Barry.