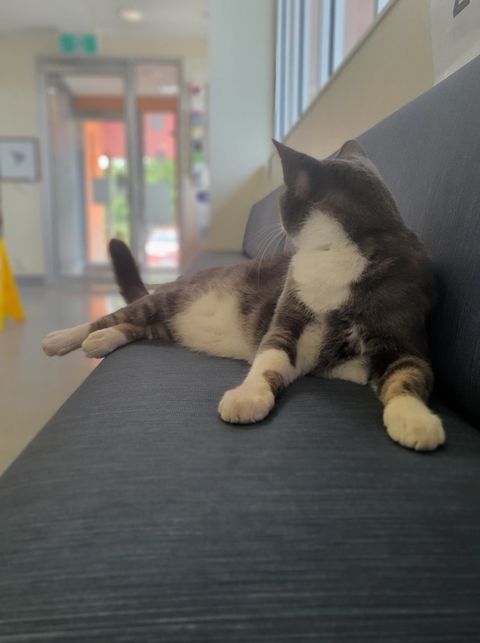 You may be familiar with the amount of cake my humans consume. We have birthdays quite regularly. But it feels that this week, my humans have gone pretty healthy. Check out these salads:
If you need any recipes, these humans are happy to share.
If you're thinking they didn't have cake this past week, they did.
But on the animal side of things, we have had our regular visitors of wildlife. The humans here are very appreciative of the care from local residents who keep an eye on the injured wildlife.
We had a kookaburra visit us. Unfortunately his wing wasn't in good condition. With both a fracture and tissue damage, he was not a good candidate for surgery or rehabilitation.
But we did have a little feather tail glider that a concerned local brought in. He was thoroughly checked and treated before being released by Nurse Tania
We also had a goat in for some treatment. Dr Holly took great care of this cool creature.
Niro the kitten came in for routine desexing.
Jensen got to hang out in my clinic to have some x-rays. This happy dog couldn't stop wagging his tail!
And with an update on the COVID-19 situation:
Masks are once again required to be worn when entering my clinic. We also have the sign in system in place for potential contact tracing. Please sign in by writing or scanning the QR code. And please also follow the 1.5 meter social distancing rules.
I will be around to assist you with any queries or concerns you may have in regards to our policies and procedures.
Have a wonderful week. See you all again in 7 days.
Love,
Baz.