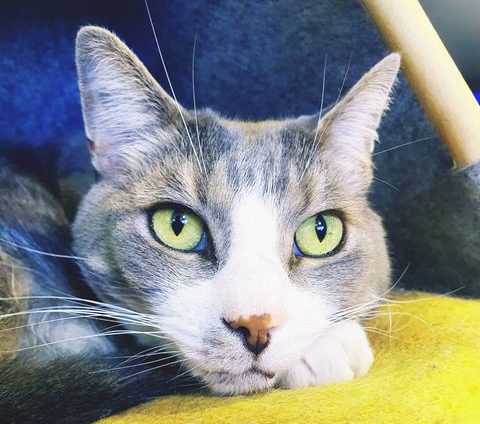 Because I don't get Easter eggs, I sampled some food instead. This week I trialed the Delicate Care canine Hypoallergenic. I would rate it quite high for palatability, considering it is a food made for dogs.
We did have a alot of dogs visiting this week for procedures.
I would also like to make sure the humans of the community are aware that we did also have a beautiful feline patient in which was brought into the clinic & was unable to move one morning which, with other symptoms presented, was diagnosed as a snake bite. With the weather cooling down, we were not expecting this type of occurrence. It seems that the snakes are currently still active so please take care out there.
Our patient is still recovering from the event but with on going care, we are expecting a full recovery.
We have had quite a few dental procedures already this year. So many pets with clean healthy mouths!
Our vets are incorporating the best treatment by completing dental x-rays. This will tell them how healthy, or how damaged the tooth is underneath the gum line where we cannot see. Sometimes, to get the best angle, the humans have to step up their game. Literally. Dr Jane used our step ladder which gave her the perfect angle for the perfect image! I'd highly recommend Dr Jane!
Dr Holly has also been getting into the dental procedures! This dog's smile came out super clean!
And to finish off the week, Dr Dieuwerke cleaned up the teeth on "Baz" the greyhound. What a smile you have there Baz!
And that brings us to the long weekend. I hope you all get to have some wonderful family gatherings. Indulge in some delicious chocolate (but don't' over indulge)
With my clinic being closed, the following emergency clinics are recommended.
I hope you all have a wonderful weekend. See you all again soon!
Love, Barry.