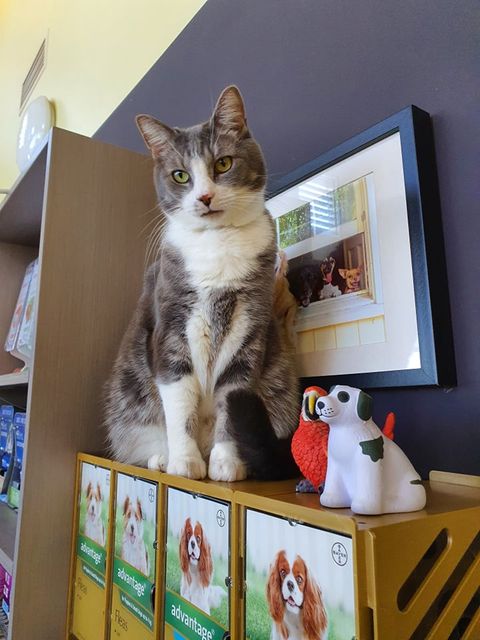 We have our rehome kittens enjoying the company of Clyde the kelpie this week. Clyde was so intrigued by the kitten behaviour and the mischief they get up to.
After a hard days work exploring, they snuggle up for a nap and re-energize for another play
Our kitten Leo is still looking for a new home. Please let Kalinda know if you have a home, or know of somebody who needs a new friend.
We had Belle the Border Collie in for a visit this week. And Bessel who had some tail trouble. Although treatment may be on going for these two, they were well behaved during their visits.
Tallulah the cat came in for some dental work. We now have a beautiful kitty smile to show her mum
Our local wildlife carers had a small joey in their care, who had lost its mum in a motor vehicle accident. Unfortunately, a sad ending to this joey whom also sustained injuries during the accident.
We also have some dental promotions commencing this week. If you complete a dental procedure by August 31st, you can get 50% off a bag of Hill's t/d dental food. You may see some decorations popping up around the reception area. Let us know what you think
Our puppy school program is up and running and is filling up quickly each month. Our nurses have introduced these special mats. They use them to hide treats in them for the puppies. I like to lie on it.
And that concludes my weekly update. Until next week, have fun, stay safe and I will see you soon.
Love, Barry.