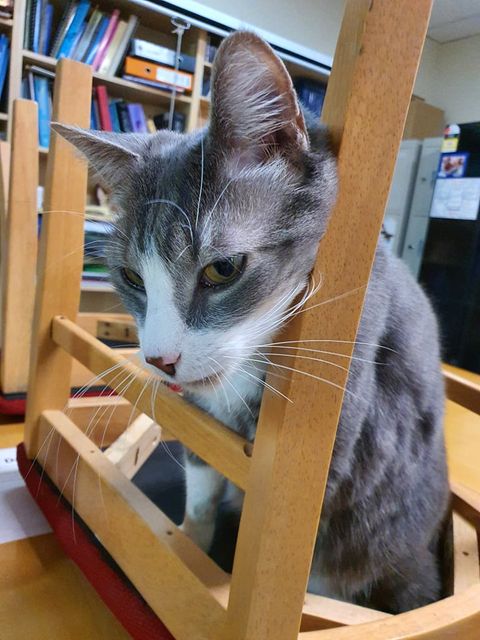 As Ben slept away in the sun kissed corridor, I enjoyed the comfort of my teepee
The clinic is filled with decorations to show our support for dental health in our animals. If you are at the clinic in coming weeks, you may be lucky to come across free samples of Greenies (with my sincere apologies, but we only have them available for the dogs). And if your pet has a dental procedure between now and August 31st, don't forget to collect a bag of Hill's t/d dental food for half price!
Dr Russell was busy with his teeth cleaning
My humans enjoyed the company of many fluffy kittens this past week. Lilith the ragdoll kitten and Steele the Domestic Long Hair kitten came in for routine procedures.
Millie the Cocker Spaniel cross also came in for a routine procedure. She too, was seriously fluffy.
Roger was quite sleepy after having a general anaesthetic.
Dr Jane assisted with the care of this cute little critter. What a pedicure! I wonder if I could ever grow my nails that long….?
Leo, our re-home kitten has been taking charge of the office chairs while waiting to find his new family.
Stay warm everybody and see you all next week.
Love always,
Barry.