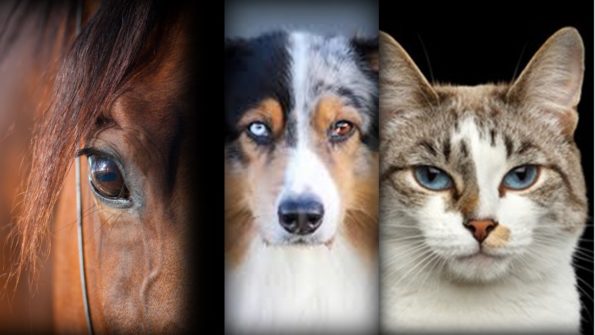 When we talk about parasites, it can cover a broad range of little creatures that make home on our pets.
Some parasites can go un-noticed for a long period without causing issues. Others can, unfortunately, cause burden and grow significant colonies which then in turn, can make life quite unsettling for our pets. There are many products available to assist with parasite control. Depending on which parasite you are treating, what species you are treating and what you are most comfortable applying, will affect your choice of treatment.
With an array of choices- tablets, chewable tablets, spot on treatments, injectable forms- it can be hard to make the final decision on what is best for your pet.
Each treatment can also vary with how many different types of parasites they protect against, and which life stage they work against. For example, you may find that, although a regular flea treatment is helping to remove adult fleas, there are 4 stages to their life cycle and the treatment does not remove the egg, larvae or pupae stage. Once these stages of their life cycle is complete, they then re-appear as the adult form and this is what your parasite treatment may cover. Not all life stages of a parasite is visible to the naked eye and can require a vet to investigate further for diagnosis.
A parasite treatment may also cover a range of parasites, or may be more directed to one particular type. This will vary greatly between products. Unfortunately, no product covers everything, but you can find a treatment that covers a large portion of parasites to help with parasite control.
There is also the time frame of how long your treatment will last in each individual. Again, different products can greatly vary from lasting 24-48 hours to a 12 month coverage. For heavy burdens where immediate action is required, a short acting product may be most suitable for the short term, but in long term, another product may be more suitable to continue a routine.
Parasites you may come across during your time with an animal may include:
Tapeworms
Whipworms
Hookworms
Roundworms
Heartworm
Lung worm
Ear mites
Demodectic mites
Sarcoptic mange
Lice
Fleas
Bush ticks
Brown dog ticks
Paralysis ticks
Some, but not all, products you may find available includes:
Nexgard chews
Nexgard Spectra chews
Bravecto chewable tablet
Capstar tablet
Comfortis chewable tablet
Comfortis plus chewable tablet
Simparica
Advantage liquid spot-on
Advantix liquid spot-on
Bravecto liquid spot-on
Frontine Liquid spot-on or spray
Seresto collar
Sentinel Spectrum chew
Advocate liquid spot-on
Revolution liquid spot-on
Heartgard Plus chew
Drontal all wormer tablet
Pro-heart SR-12 injectable ( available through veterinary Appointments only)
There can also be sensitivities in some species with some chemicals. It is important to ensure that you have chosen the right treatment for the right species. If you have left over treatments from the dog, this does not mean you can use this on the cat.
There is a good safety margin regarding treating the same species with a different weight range (large dog vs small dog). Providing an animal with a slightly higher dose may cause minor side effects, but your veterinarian should be contacted for further advice.
If you would like some guidance on what may be best suited to your pet, have a chat with our staff at the Gisborne Veterinary Clinic by dropping in to 12 Robertson street Gisborne, or by phoning (03) 54282805